Crazy trends in e-commerce. Pay the bill with a smile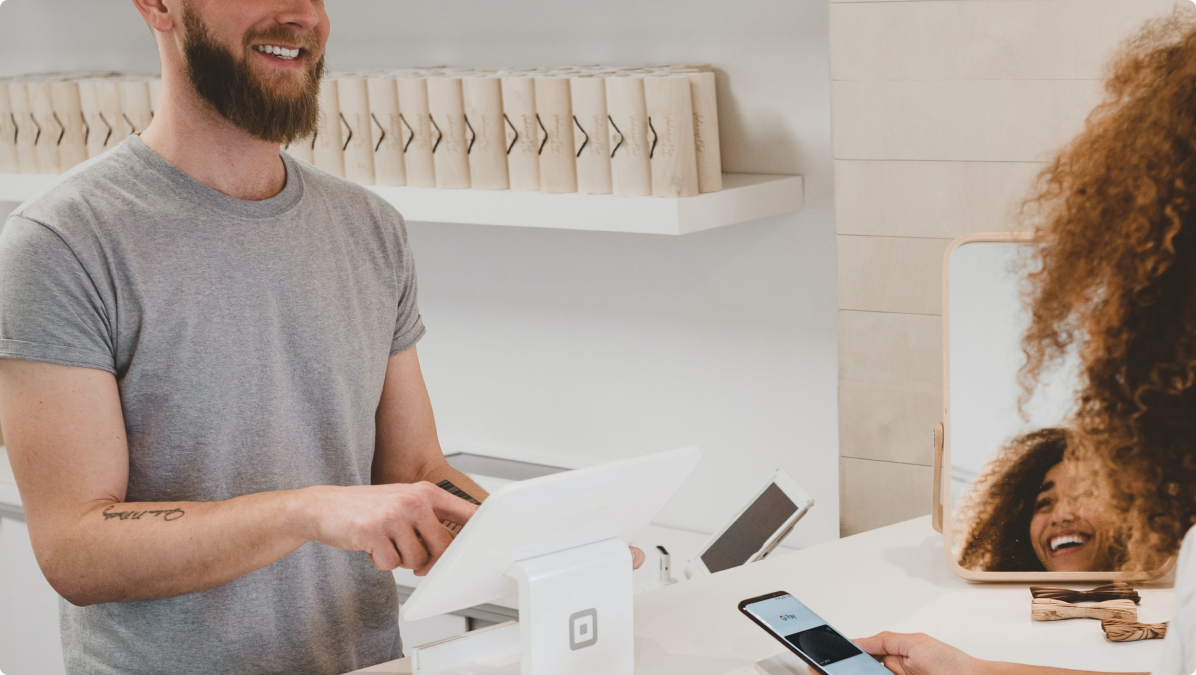 Imagine having business lunch with your business partners and suddenly you realize that your mobile phone died and your wallet is in the office. Unpleasant situation? Not anymore... pay the bill with a simple smile or wave your hand over the POS terminal. How come? Mastercard wants to take biometric payments to the next level.
The contactless biometric technology market is expected to reach $18.6 billion by 2026. However, there is also a growing trend in online fraud - which has tripled to more than $30 billion over the past decade. Of course, this presents a significant problem for card companies. If they want to compete with electronic wallets such as Apple Pay and Google Pay, which can better eliminate the risk of online fraud, they must move the development of payments to a higher level.
The new era of payments is already being tested
Mastercard recently introduced a new biometric payment system that allows customers to pay with a smile or by waving their hand over a reader. After registration the customer connects facial biometrics and fingerprints with the payment card. The payment terminal does not need a card or mobile phone to process the transaction.
The test phase has started in Brazil and is to continue in Asia and the Middle East. Although it promises a sufficient level of privacy, it still is a controversial topic. Obtaining information about the structure of the face and fingerprints threatens the privacy of consumers. Several states of the USA objected to this innovation but Mastercard plans to expand the system and acquire strong partnerships all around the world.
What (dis)advantages does it bring?
The biggest benefits are simplicity and speed of payment process which leads to satisfied customers. Mastercard reports that 74% of all customers have a positive attitude towards biometric technologies. However, potential complications can lead to the exact opposite.
Although the best algorithms for face authentication show an error of only 0.08%, it is still impossible to predict how the system might work in reality. Lighting or different shooting angles can also play a role. Studies also show that algorithms for facial recognition of racial and ethnic minority customers have shown less accurate results. Therefore, if the software does not recognize the customer and does not authorize his payment, he will probably not be satisfied. However, the company is not afraid of complications and has other plans for the near future.
Can the boundaries be pushed even further?
Mastercard has ambitions to perfect online payments and thrive in the metaverse as well. They are currently working on the development of VR glasses with which you can literally shop with your eyes. For example, when buying clothes customers try on things virtually before paying. Another advantage is that the glasses will warn them once they enter a dangerous website.
Let's see how far technological development will take us in the near future.